Designed by Paradox Beer Company © 2014-2015

IN THE SPIRIT OF SKULLY
BARREL No. 3
Each year we are inspired to

produce a Whiskey Barrel-Aged

feral Stout that complements the

character of the freshly-emptied

barrels and our farmhouse yeast

blend. This time we were fortunate

to acquire Colorado Whiskey barrels

that had notes of sweet caramel,

robust oak, and crisp Rocky

Mountain water.






























Fruitwood Smoked Thick-Cut Bacon,
Baked Apple Crisp, Pecan Pralines, and
Fried Green Tomatoes






Dark chocolate, dark cherries, and

dark malts combine to deliver this

homage to the chocolate cherry

"griottes" of the Franche-Comté

region. Bourdeaux wine barrel aging

rounds out the heavy roast and

contributes vinous flavors that

support the tart fruit notes of the

deep red cherries. Take your

toungue on a decadent journey with

each sip.



New York-Style Cheesecake,
Marscarpone, Caramel Gouda, Cherry
Cordials, Dark Chocolates, and Kaylani
Tarts


A.K.A. The Cherished 2015





























SKULLY BARREL No.25
A.K.A. SALTED SUMAC SOUR
The tiny red drupes of the Longhorn

Sumac are crushed to release

flavors of lightly floral bright citrus

often used to elevate a variety of

drinks and foods. The vivid acidic

notes of this uncommon spice

combine with the Leipzig Gose

(pronounced Gose-uh) sea-salted

beer style to inspire this tart and

savory golden ale. Unusually

refreshing!



























Savory dishes and fresh cheeses.






SKULLY BARREL No.26
SALTED MANGO CHILI SOUR
To reveal the intricate hidden

character of Mexico's Ataúlfo mango

cultivar, also called the honey

mango, we've cut their natural

sweetness by adding tropical heat

from habanero chillies, tart acidity

from our white wine barrel-aged

sour golden ale, and complex

minerality from sea salt. There's a

message from the mango in every

bottle.


























Ceviche Tostadas, Fish Tacos, Grilled
Lobster, Tomatillo Cilantro Salsa,
Camarones a La Diabla, & Caldo de
Siete Mares
Tamales Dulces de Piña y Coco & Flan
de Cajeta






SKULLY BARREL No.27
DRY HOPPED DARK SOUR ALE
Inspired by the hoppy Cascadian

Dark Ales of the Pacific Northwest,

this American Oak barrel aged blend

weighed in at a hefty 108 IBUs on

brew day, and was then generously

dry-hopped with Washington grown

Citra, Simcoe, and Centennial just

before bottling. The resulting beer is

equal parts mysterious darkness

and revealing light. This is definitely

NOT a Black IPA; is there even such

a thing?




























Hamburgers with Applewood Smoked
Bacon, Grilled Jalapeños & Blue
Cheese.
Philpott Dairy's Red or Green Chile
Goat Cheese.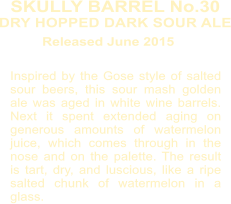 Complements salads, chicken and dishes on
the lighter side
Cheese Pairing: most soft cheeses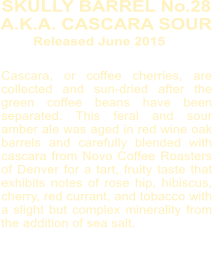 Each tamarind pod holds a sticky

sweet and sour fruit pulp that

contains a complex flavor

combination reminiscent of sun-

dried apricots, lemon zest, and dark

rich dates. To complement the tang

of the tamarind, we've added a hint

of lime, and paired it with our wine

barrel-aged sour red ale. The result

is both refreshingly balanced and

deceptively decadent.

SKULLY BARREL No.29
A.K.A.
TAMARIND AND LIME SOUR

























Tacos: Carne Asada, Al Pastor, Adobada,
Cabeza, Carnitas, and Pollo Asado
Desserts: Flan, Churros, and Sopapillas




























Savory: Seared Duck Breast with Wine
Cherry Reduction and Braised Beef Short
Ribs
Sweet: Cherry Cheesecake, Mixed Berry
Cobbler with Sour Cream






To create this refreshingly tart and

fruity blend, we've aged sour and

wild golden ale in large French

puncheon barrels and combined it

with fresh apricots and a sprinkle of

British sea salt. The result is a

complex celebration of all the sun's

energy absorbed over the life of the

apricot and oak tree. Sip some

sunshine
SKULLY BARREL No.31
A.K.A. APRICOT SOUR






















































































Coming Soon!



































































































































To celebrate our third year of

making unique barrel-aged beers

we've created this, very limited,

Master Blend. First aged in our

oldest oak wine barrels, then

carefully combined to balance wild,

tart, and oak characteristics, the

completed blend was finished with

additional aging on Spanish Cedar

spirals. We are truly excited to

share this tawny special reserve

ale that profoundly demonstrates

our adventurous spirit.

Trois Ans
Anniversary Ale 2015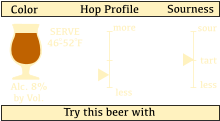 Ploughman's;
Aged English Cheeses, Assorted
Charcuterie, Crusty Baguette, Salted Butter,
and Mild Pickles
Movies:
O Brother, Where Art Thou? & The Big
Lebowski


Some of the best coffee beans in

the world are grown in the shade

of the Sierra Madre de Chiapas

Mountain Range. To pay tribute to

the vibrant complexity of the region

we've combined their Arabica

"Altura" coffee and Ceylon "True"

cinnamon with our wine barrel-

aged tart brown ale. The resulting

brew is a smooth, slow sipper,

remincent of the classic Mexican

Cafe de Olla. Con Provecho!

Cafe Verdad
Mexican Coffee & Cinnamon Ale



























Churros, Flan, Sopapillas, Bizcochitos,
Cheeses: Aged Gouda, Brunost, and
Saganaki


The smell of pears baking in the

oven is one of our favorite fall

memories, To bottle this nostalgia,

we've added Bosc pears,

Madagascar vanilla beans, fresh

ginger juice, and a hint of Ceylon

cinnamon to our wine barrel-aged

sour amber ale. The result is

exceptionally comforting and

meant to be shared.



SKULLY BARREL No.34
A.K.A. GINGER PEAR SOUR 2015




























Savory: Roasted Game Meats and Root
Vegetables. Smoked Turkey Dark Meat, Beef
Loin Slow Cooker Stew
Raw Cheeses: roquefort, Reblochon, and
Camembert
Movies: Weird Science and Ferris Bueller's
Day Off



Salted and dried plums, or

Saladitos, are a popular savory

candy available in Mexican

specialty markets. To create this

drinkable homage, we've paired

those satisfying sweet and salty

plum flavors with the tart citrus

peel bite of our white wine barrel-

aged sour golden ale. What you

are holding is a vibrant and

piquant beverage meant to

stimulate your mind and appetite.

SKULLY BARREL No.35
A.K.A.
SALADITOS SALTED PLUM 2015




























Savory: Rare-Medium Porterhouse with
Chimichurri and Sauteed Wild Mushrooms or
Pablano Cilantro Chicken and Roasted Corn
Movies: Blood in Blood Out & Born in East
L.A.





Life's best experiences provide a

momentary escape from the

everyday routine. To drift your

mind away to somewhere peaceful

and tropical, hints of citrus

combine with freshly toasted,

shredded coconut and our white

wine barrel-aged sour golden ale.

Lay out a towel and grab an

umbrella for that glass, your

vacation is about to begin.

SKULLY BARREL No.36
A.K.A.
CALL ME IN THE MORNING 2015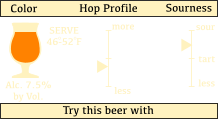 Savory: Jerk Chicken, Curry Goat, Green
Papaya Salad, and Pepperpot
Sweets: Coconut Drops and Candied
Plantains
Movies: Cocktail, Pineapple Express, and
The Limey





IN THE SPIRIT OF SKULLY
BARREL No. 4
A.K.A. The Ladies' Man
Brewed with Chardonnay grape

juice and aged in rare Cognac

barrels, this hybrid ale pays tribute

to the renowned spirit of the French

vineyard. Balanced aromas of grape

skin and clover are followed by oaky

vanilla and a ménage of fruity

esters hinting at pear, white peach,

and apricot. The velvety mouthfeel

reveals warm honey and light floral

notes as it finishes.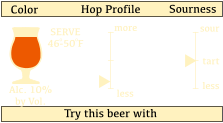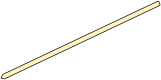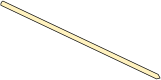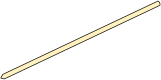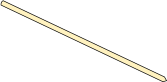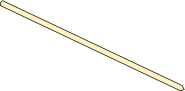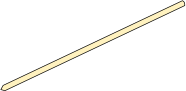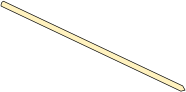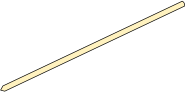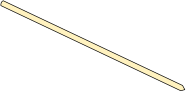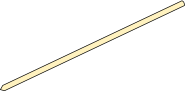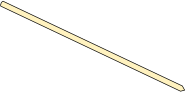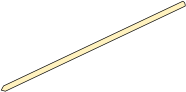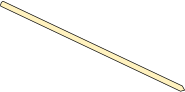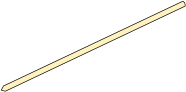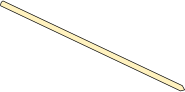 This is pumpkin beer Paradox style.

A barrel-aged pumpkin beer with

pumpkin, locally roasted pepitas,

Chimayo red chile and a hint of

Ecuadorian cacao nibs. Brewed with

our proprietary Farmhouse yeast

blend, and aged until tart, this is

truly one special dark pumpkin wild

ale.

SKULLY BARREL No.33
A.K.A.
Pepitas Grande 2015
Spicy Latin Cuisine and Traditional American
Fall Dishes like Roasted Fowl with all the
Trimmings
Custards, Caramels, and Sugar Cookies





For some time now, we've been

more than a bit intrigued by the

interplay between the acids that hop

additions contribute and the acids

that bacterial inoculation can

generate. For this exciting variation,

we've blended an American wine

barrel-aged wild and sour red ale

and combined it with some of our

favorite Northwest American hops.

Bitter, sour, hoppy, and funky.


SKULLY BARREL No.32
DRY HOPPED
SOUR RED ALE
Cayenne Sweet Potato Fries, Char-grilled
Fruit, Spicy BBQ'd Meats, and Jalapeno
Poppers
Dark Chocolate Lava Cake, Candied
Habanero Bacon, and Curry Nut Brittle
Roast Chicken and Potatoes with Herbes de
Provence, Chardonnay Steamed Mussels,
and Filet of Sole in Brown Butter.
Stone Fruit Sorbet, Vanilla Bean Souffle, and
Fresh Fruit Tart with Creme Fraiche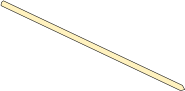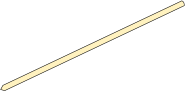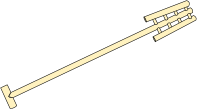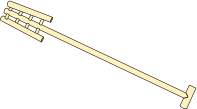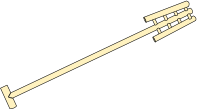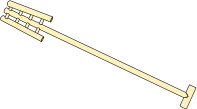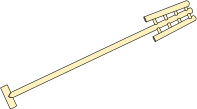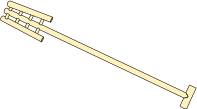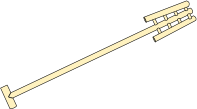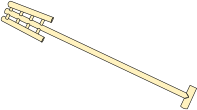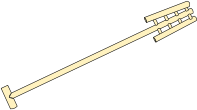 SKULLY BARREL No.22
Sour Elderberry Ale
To rise to the challenge of the dark

and mysterious elderberry, we've

paired it with an array of dark roast

malts, then given the partners plenty

of time to mingle and marry inside

red wine barrels. The resulting sour

ale combines a serious side, that

lives to be evaluated, dissected, and

discussed; with a playful side that

only wants to roll in the Elderberry

bushes and forget about the world.


























Game Meats, Prime Rib, Roasted

Vegetables,
and Dark Chocolate.
Cheeses: Sharp Cheddar, Vegetable
Ash Goat Cheese.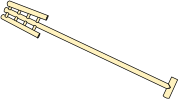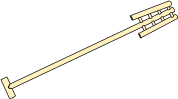 SKULLY BARREL No.23
Sour Grapefruit Brûlée
A sprinkle of sugar, a dash of salt,

and a light kiss from the flame of a

brûlée torch will elevate the lowly

morning grapefruit half to new

heights of flavor complexity. Utilizing

this technique, we've crafted a liquid

version to harmonize these

elements with our wine barrel-aged

sour golden ale. The result is equal

parts intriguing and refreshing.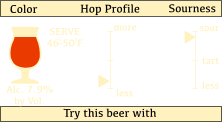 Maple Bacon, French Toast, Green
Chili Hashbrowns, Eggs Over-Easy,
and Honey Ham.
Cheeses: Herbed Farmer's Cheese,
Fresh
Cheese Curds, and Queso Fresco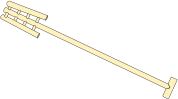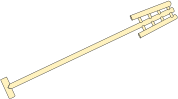 CAFÉ VAILLANT
Salted Caramel Coffee Ale
This dark farmhouse ale was

inspired by the complex flavors

created when barley malt, oak

barrels, and coffee beans are

expertly roasted. Designed to

stimulate the entire palate, light

tartness is combined with sweet

caramel, a touch of salt, and

Columbian grown San Sebastian

coffee beans, from Novo® Coffee

Roasters of Denver, for a sip you

can truly savor.

































Scones, Biscotti, Butter Cookies, Donuts,
and Muffins
Cheeses: Aged Gouda, Brunost, and
Saganaki